ABOUT US
Precious Metal Market Quotes
CENTRAL METALS CORP. ("CMC"), is a privately held Canadian company focused on providing world class comprehensive solutions for precious metal investors. Everything from straight forward purchasing and storage to integrated trade finance solutions and hedging strategies. The company was founded in 2010 by Bosko Kacarevic, who has over 16 years professional experience in the financial services industry -- specializing in commodities and private equity. CMC is a family owned business guided by principles of ethical standards, duty of care, trust, fairness and professionalism.

"Investing and hedging in precious metals is our specialty and we can design a custom-tailored solution just for you. We believe in good old-fashion customer service, not discount online trading."

Bosko Kacarevic, Founder/CEO
---
PRODUCTS AND SERVICES
GOLD

,

SILVER

,

PLATINUM

,

PALLADIUM

;

RHODIUM, IRIDIUM, RUTHENIUM;

Global logistic solutions for precious metals delivery and storage;

Investment grade bullion coins, bars, ingots, wafers and grain;

Pre-1933 - USA gold numismatic coins - MS-61, 62, 63, 64;

Very competitive buy/sell spreads on metal weight accounts;

Global trade settlement in over 29 different currencies;

Digital gold / silver warehouse receipts on an encrypted platform;

Receipts are based on "ounces," not trust "units" or "shares;"

Gold and silver financing and hedging strategies;

Retirement Plans in CANADA and USA (RRSP, TFSA, IRA);

VISIT BY APPOINTMENT ONLY -- NO WALK-INS ALLOWED
---
U-VAULT STORAGE ACCOUNT
Your metal is stored in a bank grade vault allocated in "your name" with registered

"title"

to and ownership of a specific metal asset, with no counter party risk.

Metal can be registered as FUNGIBLE or NON-FUNGIBLE, either way you have full title to the metal registered in your name.

---
---
GOLD - IN - MOTION



"Gold, like a key, is a phenomenal instrument that can unlock vast riches for those who know how to use it, otherwise it's just a piece of metal."





Bosko Kacarevic
---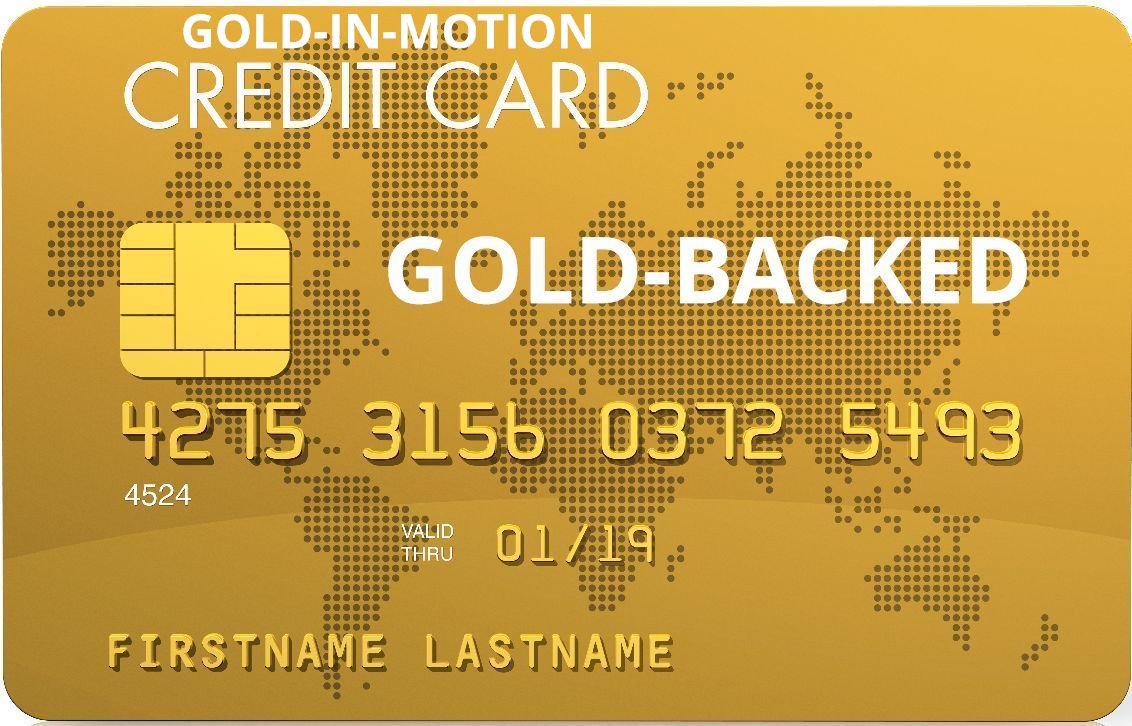 ---
---

CMC is a Royal Canadian Mint Approved Bullion DNA Dealer

---

Gold-Pegged Corporate Finance Has Finally Arrived With Ledgermatics.



A world-class private placement ledger system designed for corporate finance and secondary liquidity based on

Gold Encrypted Digital Ledgers

.

---
"Our platform is the first of its kind to FREE gold from obscurity and allow it to function as it was meant to be...a financial medium of exchange, MONEY! In other words, the gold standard was about gold in motion, not gold in storage. FREE your gold and make it WORK for you on our Ledgermatics platform."
Bosko Kacarevic

---
A Quasi-Gold Standard For The Digital Age.
Gold encrypted digital ledgers on a proven fintech platform;
Gold-pegged -OR- traditional private placement;
Fully bonded and insured platform allows for capital formation and secondary liquidity of private securities;
Gain individual property rights, registered in your name;
Global trade settlement in over 29 different currencies;

Peer-to-Peer closed loop private network;
Incorporates a time-stamped encrypted audit trail, like a digital fingerprint on every trade;
De-centralized and authenticated ownership of warehouse receipts with title guarantee;
Database stored on hi-tech servers with bank-grade security;
Comprehensive record keeping and compliance (KYC, KYP, AML);
Combines the best of two worlds -- cutting edge technology with old school private placement;

Gold-in-Motion, empowers Gold-Bugs to compete in the corporate finance industry.

---
Privacy Policy and Disclosure

We respect the privacy of all our clients and all information provided to us will be held in the strictest of confidence. We do not provide our client's information to any third parties unless approved by you. We have strict Anti-Money Laundering policies in place and Central Metals Corp., is registered with FINTRAC Canada as a Precious Metals Dealer. Investing in precious metals involves a high degree of risk and we do not guarantee the future price of any bullion products we sell.